Let's talk, my teen!
– For better converstations then
'Yeah, whatever' + eye roll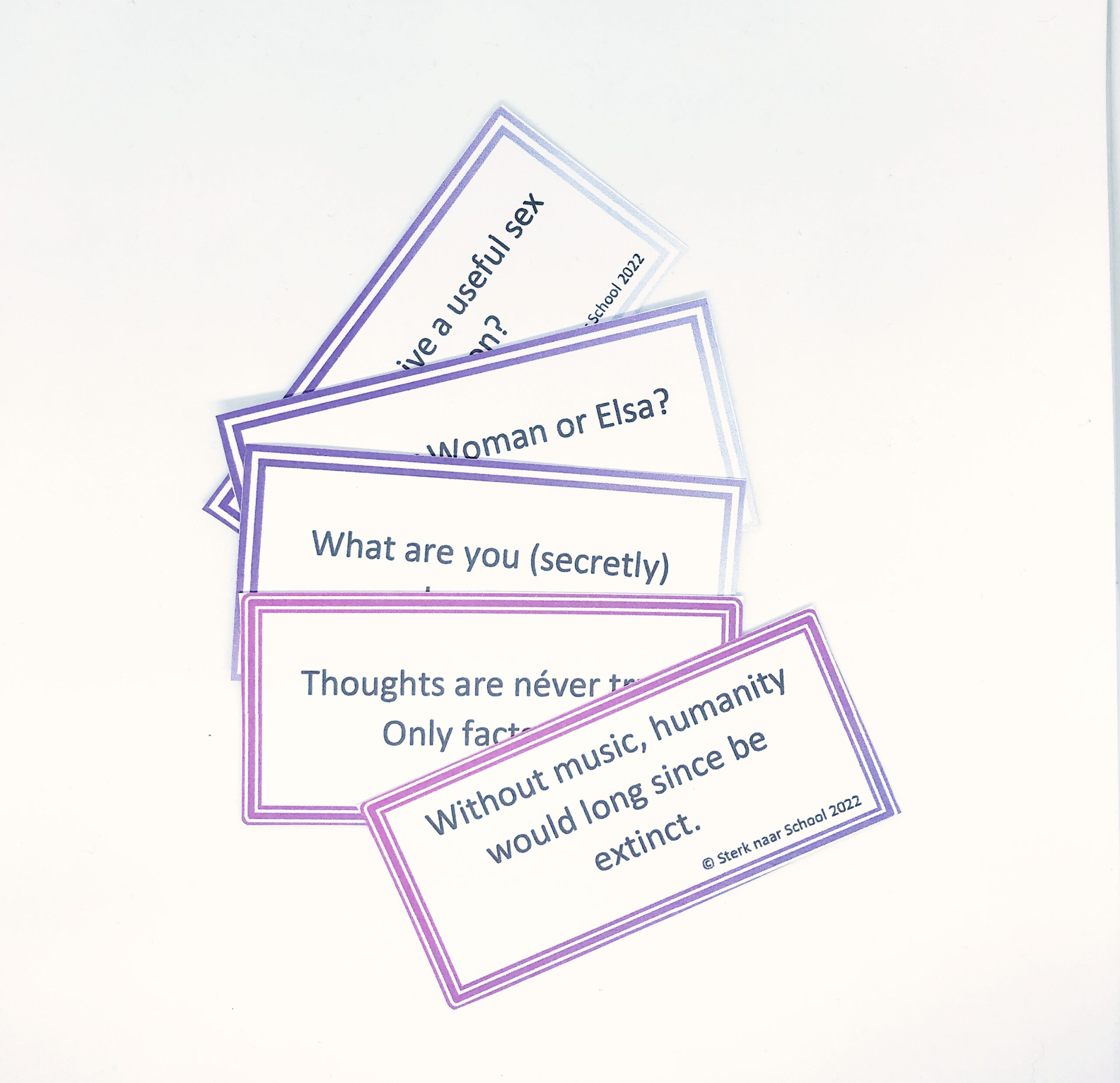 Let's talk and have fun!
72 free conversation cards
Tried and tested, and YES even super cyinical teenagers like them.
Weird questions
Funny statements
Deep questions
Personal questions
Serious issues

"Truly, I thought she's never go for it. Put I threw the cards on the table and you know, she picked them up and we had a GREAT time!" 
Do you want this with your snappy, wonderful, annoying, brooding but wonderful soon-to-be-grown-up child?
If you want them to open up, give the example and use these cards. I promise you it will make a difference. Just download the cards below, and really talk to your teen tonight!